About Cronin Technology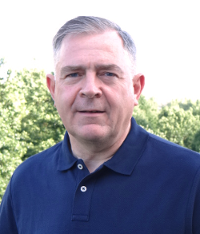 I'm Dominic Cronin. I'm an independent software consultant based in Amsterdam. I'm registered with the Kamer van Koophandel as Cronin Technology so that I can undertake freelance work.
For many years, my work had a focus around SDL Tridion Sites implementations, (although it's gone through some name changes along the way). It was diverse and interesting work, and there wasn't a project that went by without my getting to learn something new, while at the same time passing on experience and knowledge gained on previous jobs. Most of the skills and techniques weren't particularly specific to Tridion, so I also worked with the range of other technical areas necessary to deliver a modern content-managed web site. There's a great community around the SDL Tridion suite, and I was an active member; speaking at technical events, blogging, and contributing to the Tridion Stack Exchange site. I was recognised with the SDL Tridion MVP award many times. If you know me from that world... Hi! :-)
During that time I saw a steady move to new techniques and architectures. From the old server-based web site templating, it was an incredible journey to get to the systems of today, with cloud, CI/CD, microservice architectures and the rest. These days I'm no longer doing web content management but all those techniques and ideas are just as relevant. All those years of working with diverse technologies and distributed architectures have turned out to be just what you need in today's landscape. My current preference is to work in C#, .NET Core, Azure and Azure Devops.